Grove Psychotherapy, Inc. opened in 1974 as a mental health agency based on principles of equality, research and treatment. We began as a working mental health treatment collective. Together the staff owned the business and developed the treatment, philosophical and theoretical principles which have been refined over the years.
A multi-layered background enriches Grove.
A small group of women psychotherapists were inspired by the waves of feminism sweeping and transforming various areas of study and living throughout the country. The therapists were excited about new ways of thinking and practicing, particularly about the way women were diagnosed and treated by "experts" in the field.
Removing the stigma of negative labeling by instead considering the personal impact of cultural, familial and environmental attitudes and behaviors became the guiding vision of the early therapists. The group was then named Sagaris, based on the ancient symbol of the double-bladed axe carried by women warriors in ancient Greece. The therapists at Sagaris contributed to their various professions: social work, psychology and psychiatry to weave together a coherent approach to help clients "find their own voices."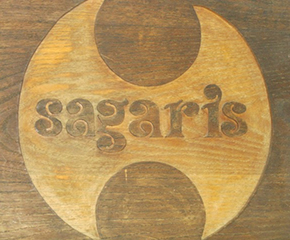 In 1987, Sagaris produced a conference called Celebrating Women's Voices: Feminism and the Family, featuring well-known persons from the community: Arvonne Fraser, (political and social activist), Toni McNaron and Elaine May (professors at the University of Minnesota) and other prominent professionals.
For many years Sagaris offered a well-respected internship program, as well as supervision for practicing therapists and training workshops for professionals. Workshops for clients ranged from topics on Anger, Mothers and Daughters, Family of Origin and Couples' Communication.
As Sagaris evolved into Grove Psychotherapy, the essence of our best practices have been distilled, keeping what is valuable and useful from our past, and integrating what is most helpful to our clients in the present.