Linda C. Nelson, MA, LP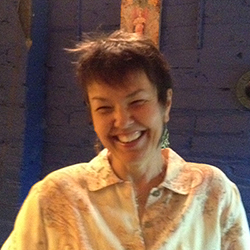 Linda C. Nelson has been a practicing psychotherapist since 1980 and has been working at Grove Psychotherapy since 1986. She completed her Master's Degree at the University of Minnesota in 1986 and has been a licensed psychotherapist in the State of Minnesota since 1988. She is a member of the Minnesota Psychological Association and works part-time at Grove Psychotherapy. She provides individual and relational psychotherapy for adults and adolescents and works with many diagnoses including, but not limited to, depression, anxiety, adjustment disorders and personality disorders.
Linda's approach is eclectic and connection centered, adapted to meeting your individual needs to enable the changes you desire. These theories and approaches include cognitive-behavioral, psychodynamic, family-systems, competency based, and mindfulness. She also periodically offers mind-body skills classes and workshops based on the protocols developed by the Center for Mind-Body Medicine in Washington DC. Linda completed their Professional Training Program in October of 2004 and their Advanced Training Program in January of 2005. These are supportive and educational experiences, such as, breathing and relaxation techniques, meditation, mindfulness, and guided imagery, among others. The techniques are intended to help you, the participant, develop tools to help manage stress, increase self awareness and improve the quality of your life. These tools work with the strong interconnection between mind and body, improving both emotional and physical health.
In her words:
I believe it is important to understand your life story and how it may be impacting your life today. Identifying automatic behavioral, emotional and thought patterns to conscious awareness will help you be more mindful of your conscious choices in life. It takes courage to make the decision to look in the mirror, to admit the need for change and enter into therapy.
My role in the therapy process is to listen, ask questions that encourage a different way of viewing yourself, teach you tools that improve your quality of life and facilitate your ability to tap into your own resources to enable change.
Linda C. Nelson